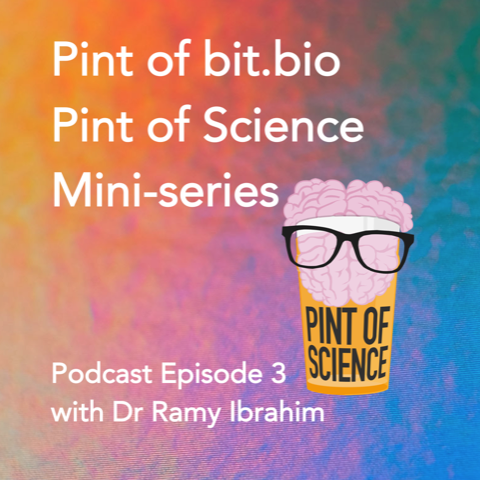 Welcome to the third and final episode of our very exciting three-part mini series of the Pint of Science podcast, in collaboration with bit.bio, the cell coding company. The series wraps up with Dr Ramy Ibrahim, bit.bio's Chief Medical Officer and a leading immuno-oncologist. 
Ramy explores how the field of immuno-oncology has evolved from fringe research to a 2011 breakthrough, when the US FDA approved the first immune therapy treatments for skin cancers, and on to his work as Chief Medical Officer of the Parker Institute for cancer immunotherapy, researching effective cell therapies for solid tumours.
We explore how bit bio caught his attention about bit.bio is the company's examination of cells themselves and how to reproduce them reliably and on a grand scale, and the incredible possibilities this raises for medical treatments. 
Interested in the concept that cells can be reprogrammed? It was certainly an inspiration for the foundation of bit.bio, and you can read a bitesize review of the science that enables the technology to work here: https://bit.bio/resources/bits-of-bio/
Subscribe: Spotify | TuneIn | Stitcher | Apple
The Pint of Science podcast is a part of the Pint of Science Festival, the world's largest science communication festival. Thousands of guests and speakers descend on pubs in hundreds of cities worldwide to introduce science in a fun, engaging, and usually pint-fuelled way.
For the latest news on Pint of Science UK, visit pintofscience.co.uk. If you're listening from elsewhere in the world, go to pintofscience.com for more information on what's happening in your country.
You can donate and help Pint of Science through these incredibly challenging times. For obvious public health reasons, we are recording remotely at the moment - but we hope to be back in the pub very soon (and very safely).