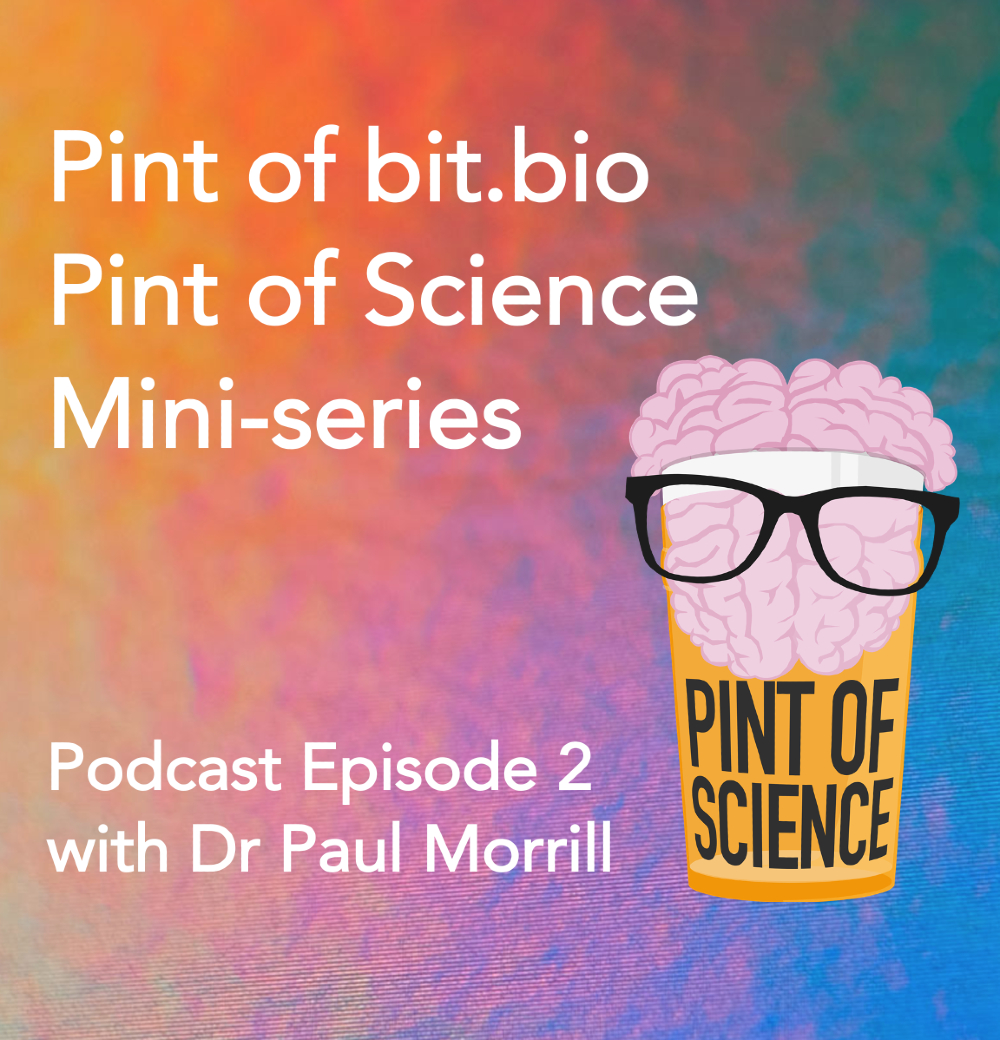 Welcome to the second episode of our very exciting three-part mini series of the Pint of Science podcast, in collaboration with bit.bio, the cell coding company.
From Californian surfer to scientist to entrepreneur, today we're talking to Dr Paul Morrill, Chief Business Officer of bit.bio, who discusses their core purpose - to develop the underlying technologies capable of producing consistent batches of every cell type in the human body. He explains that part of their mission is to be able to reliably grow human cells which will allow new drugs and compounds to be tested in context, to help scientists more accurately understand how they will perform in both healthy and diseased human bodies.
Interested in learning more on how bit.bio applies synthetic biology to generate consistent and scalable stem cell derived human cells for research and drug discovery? Listen to the talk, Coding Cells for Life: Consistent and scalable human
iPSC-derived cells for in vitro disease modelling and drug discovery.
Subscribe: Spotify | TuneIn | Stitcher | Apple
The Pint of Science podcast is a part of the Pint of Science Festival, the world's largest science communication festival. Thousands of guests and speakers descend on pubs in hundreds of cities worldwide to introduce science in a fun, engaging, and usually pint-fuelled way.
This year, Pint of Science UK is going live online! We will be going digital from the 17th-20th May in the UK with a great selection and variety of online Pint of Science events.
If you're listening from elsewhere in the world, go to pintofscience.com for more information on what's happening in your country.
You can donate and help Pint of Science through these incredibly challenging times. For obvious public health reasons, we are recording remotely at the moment - but we hope to be back in the pub very soon (and very safely).