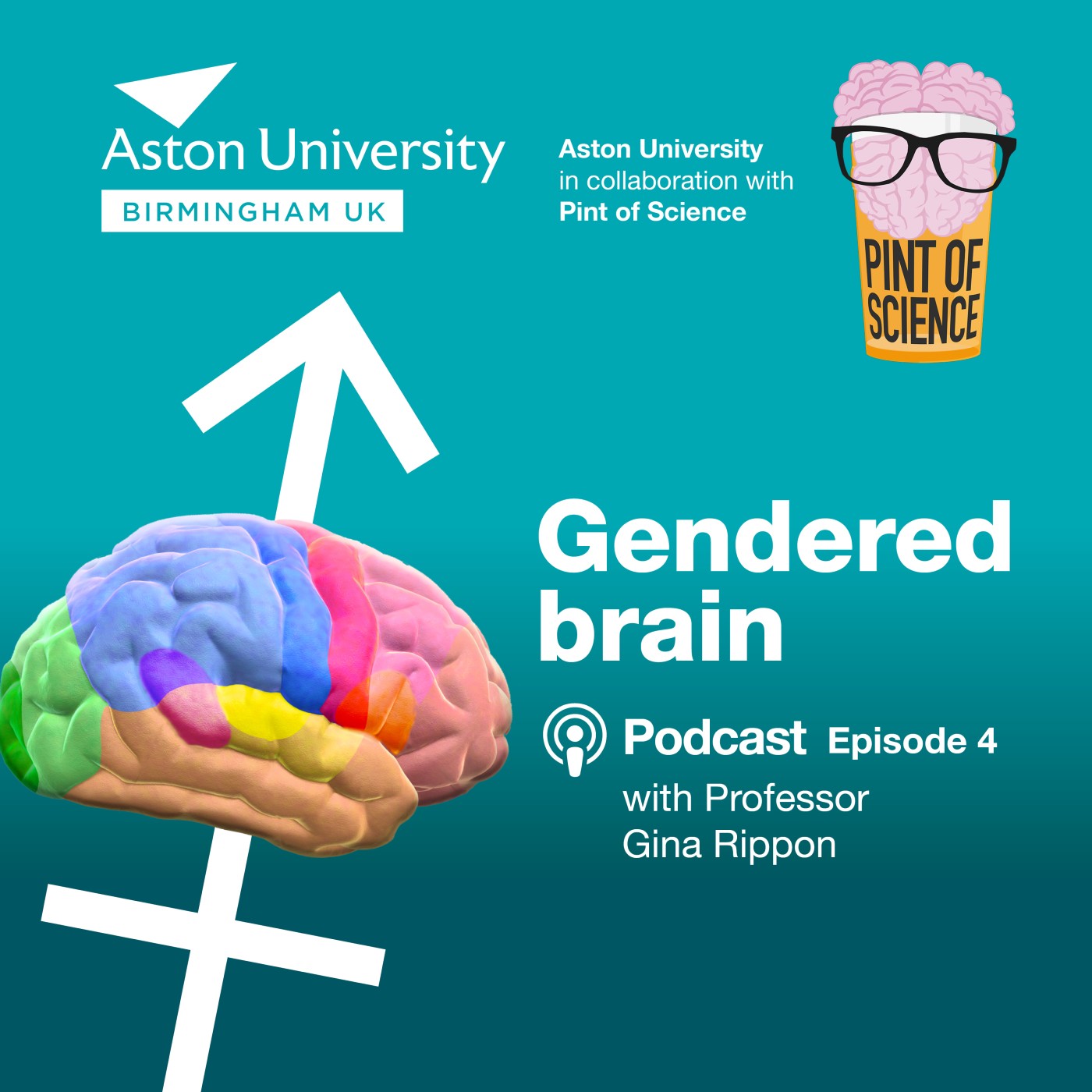 Welcome to Episode four of a very special mini series of the Pint of Science podcast, in collaboration with Aston University.
In this four episode series, we're meeting with a few of the leading lights of research at the university – some you may know if you've been to a Pint of Science talk, and some you may not. We'll be talking about their research, what makes them tick, how they are changing the world for the better and pushing the boundaries of the understanding of humankind... You know, the day to day stuff.
If you're listening to this and you're maybe inspired to learn more about these scientists' fields or STEM courses in general, head to www.aston.ac.uk for more information.
In episode 4, we're meeting Professor of Cognitive Neuroimaging Gina Rippon, from the School of Life & Health Sciences at Aston University.
Among her work, Gina specialises in brain development and the idea of the 'gendered brain'; that it's predominantly society, rather than our biology, which determines how and why men and women behave differently.
She's spent much of her career looking at these differences through a scientific brain, and examining how everything from the toys we play with to the problems we solve in our lives lead our brains to slot us into the roles expected of us.
Subscribe: Spotify | TuneIn | Stitcher | Apple
The Pint of Science podcast is a part of the Pint of Science Festival, the world's largest science communication festival. Thousands of guests and speakers descend on pubs in hundreds of cities worldwide to introduce science in a fun, engaging, and usually pint-fuelled way.
This year, Pint of Science is going live online! We will be going digital on the evenings of 7-9th September with a great selection and variety of online Pint of Science events. 
You can donate and help Pint of Science through these incredibly challenging times. For obvious public health reasons, we are recording remotely at the moment - but we hope to be back in the pub very soon (and very safely).